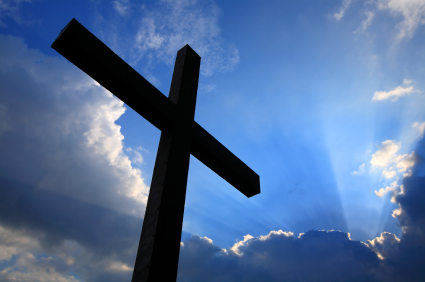 Join Us on Sunday!
All are welcome at Christ Lutheran Church. We are a neighborly, multi-generational group that hails from around Lake County. You do not need to be Lutheran or a member of our congregation to take part in the sacraments – we do ask that you seek a relationship with Jesus.
Sunday Worship – 9:30 a.m.
Sunday School is available mid-worship for most Sundays during the school year – more information on the Sunday School tab.  
Special Lenten/Easter Worship Dates…
Ash Wednesday Service – Wednesday, February 10 at 7 p.m.  Includes communion and imposition of ashes – all are welcome
Lenten Soup Supper (6 p.m.), Worship (7 p.m.) and Discussion (7:30 p.m.) – Wednesday evenings in Lent from February 17 through March 16. All are welcome to enjoy a simple soup supper (soup, bread, salad, dessert – no cost or free-will donation) starting at 6 p.m.  Then at 7 p.m. we will hold a short worship. After worship, we will discuss topics of interest to our church community – our history, our vision, our larger organization. Please come for any or all of the evening activities.
Maundy Thursday, March 24 at 7 p.m.
Good Friday, March 25 at 7 p.m.
Easter Sunday Worship & Brunch – Sunday, March 27 worship at 9:30 a.m. followed by brunch for all. We always have plenty – please join us.
Special Social Action Dates…
50 Soups for Super Bowl 50 – Bring in your cans of soup for the COOl Food Pantry in Waukegan. We hope to collect at least 50 cans by February 7.
Project Warmth Delivery – Monday, Feb. 15
Meet at church at 5:30 p.m. to carpool downtown to deliver blankets, socks, hats, personal care items to the streets of Chicago.
Caring Hands Work Day – Saturday, Feb. 20
Gather at church between 8:30 a.m. and 12:30 p.m. (whatever time you can spare) to work on blankets for Project Linus and local hospitals, hats and mittens for children visiting Lake County Courts, and prayer shawls for those in need or prayer and comfort.
Feed My Starving Children Packing Event – TBD
About Concurrent Youth Sunday School:
Sunday School is available most Sundays during the regular school year. Activities run concurrent with worship service, with children beginning and ending worship with you in the sanctuary.  Children are always welcome at Christ Lutheran. We appreciate the joy they bring to worship! More information is posted on our Sunday School tab.